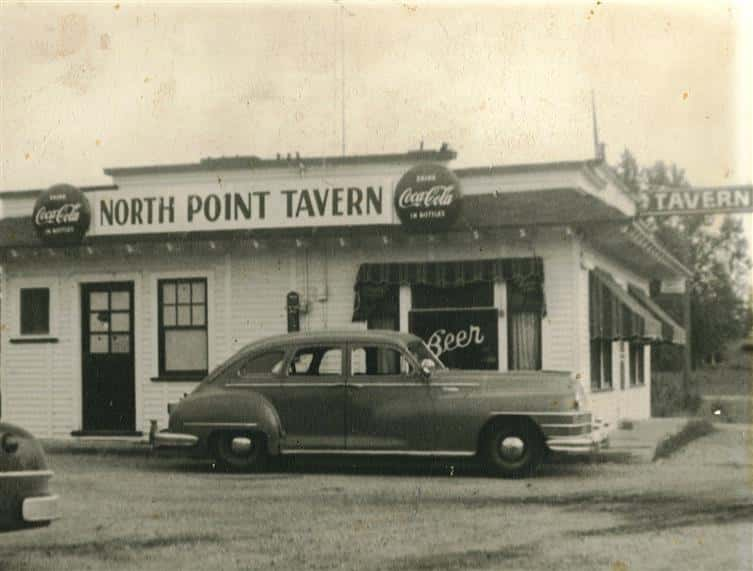 About Us
The story behind The Point.
During the years of Prohibition, Edmund & Ella Dufresne owned two "blind pigs" where folks could secretly come and purchase alcoholic beverages. The site where what we now know as "North Point" served as their secret storage area for alcohol. Ella was good friends with the local police, so whenever warned about an upcoming raid in either bar in Au Gres or Bay City, she would transport all of the contraband to Kawkawlin.

After Prohibition ended, Ella closed both speakeasies and opened a new tavern, "North Point."It was a homey place with food, drinks and even gas pumps outside. In 1981, Fred & Elaine Dore purchased the restaurant with the dream of offering a place with great food and a friendly atmosphere for all to enjoy with loved ones.
And what about that windmill?
The restaurant went through many changes throughout the years, including a kitchen fire in 2018 that resulted in total loss of the building. For us, keeping family traditions is important. Three traditions we've promised to maintain are the memory of Grandpa Fred's love for farming and tractors, our "world-famous" steak sandwich, and the 30-foot tall windmill outside.

The windmill by the restaurant today is the very same one that stood at the farm where Grandma Elaine grew up. It was a working mill and stood many years at the Wegener farm, helping to pump water for the cattle troughs.

The windmill represents a family tradition, similar to many of the items featured on our menu that we're sure you'll enjoy. Thanks so much for visiting and being a part of the family.
Now... let's get to The Point!